Back to the Bricks attracts over 500,000 car show enthusiasts annually to Genesee County to celebrate our love of motor vehicles, and the area's historic role in the automotive industry.
The Main Event provides a showcase for classic, custom, and collector vehicles of all kinds.
During the event, Flint, birthplace of "America's Sports Car", proudly hosts a National Reunion for Corvette aficionados. 
There are plenty of ways to be involved. If you love the Corvette like we do then you have come to the right place.
An event this large with over 900 Corvettes and their owners pouring into Flint on a Saturday morning, we have a lot to do!
Parking, 50/50 tickets, souvenir sales, awards and much more is all being coordinated by volunteers.
Please use the form to provide your contact information.
We will email out a list of "jobs" that need filled for you to review.
Thanks in advance for your help!
Official Meet & Greet Party
5:00 PM – 9:00 PM on Friday, August 18, 2023
Brick Street Bar and Grill
1223 E. Grand Blanc Rd
Grand Blanc, MI 48439
(810) 603-2114
Friday night is our official Meet and Greet Party. It will be held at Brick Street Bar and Grill. Corvettes may be displayed on the Lawn area at this very successful reception and dinner. Everyone is welcome. Lawn parking limited to the first 100 cars. Corvette Reunion merchandise and memorabilia will be available for purchase.
Corvette Reunion
at Back to the Bricks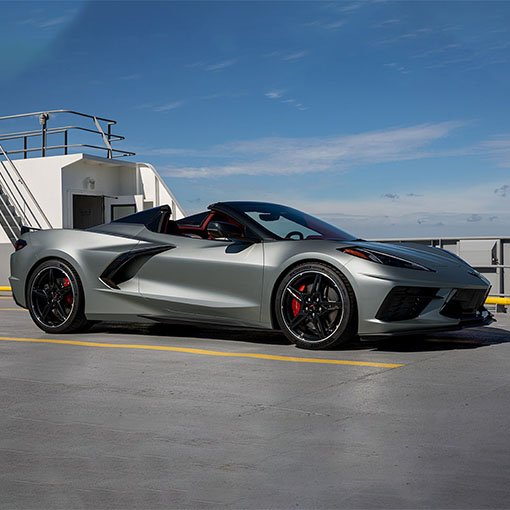 Heritage Collection
A Corvette for Every Year!
Seeking Original Corvettes
The Heritage Collection consists of one original corvette from each model year.
Submit your Corvette details, including front, rear, side, interior and engine compartment photos. 
Selections will be made week of August 15th   , please submit early!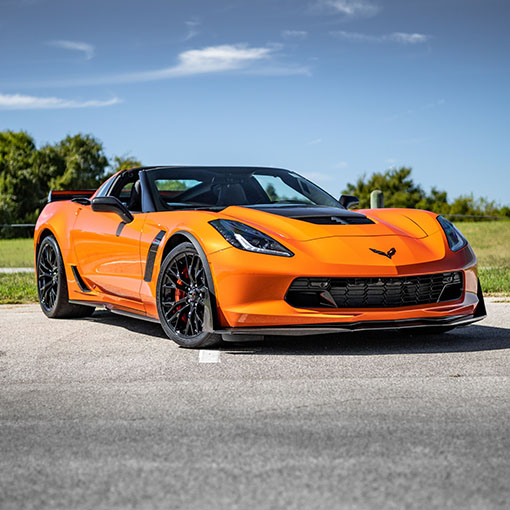 Corvette Car Show
All Corvettes Welcome!
Seeking ALL Corvettes
Basic registration is free.
You are invited to park and participate in the activities of the Corvette Reunion at Back To The Bricks with your Corvette.
To receive notices of activities and events, please register.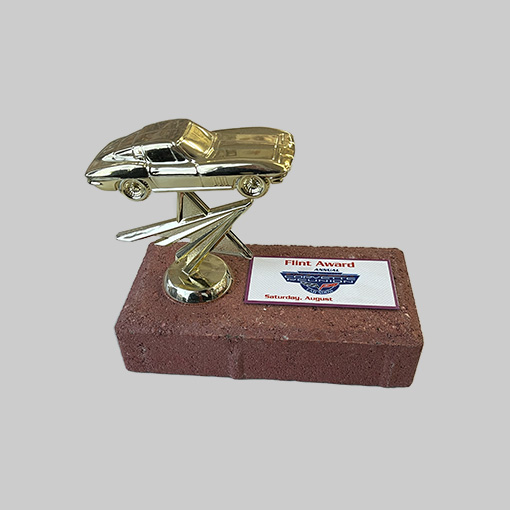 Judged Show
Top 75 Awards!
Qualify for Prizes
Participate in the judged show, a $30 fee applies and qualifies you for prizes.
Trophies to the top 75 registered Corvettes.
Trophies will also be awarded for oldest Corvette, furthest traveled, largest club and best of show.
13th Annual Corvette Reunion
The Corvette is 70 years old. As many of you may know, the Corvette was born here in Flint, Michigan in 1953. A fact of which we are very proud. And allows us to bring you the most exciting Corvette show in the country.
Back to the Bricks
6:00 AM on Saturday, August 19, 2023
Corvette Reunion merchandise and memorabilia will beavailable for purchase.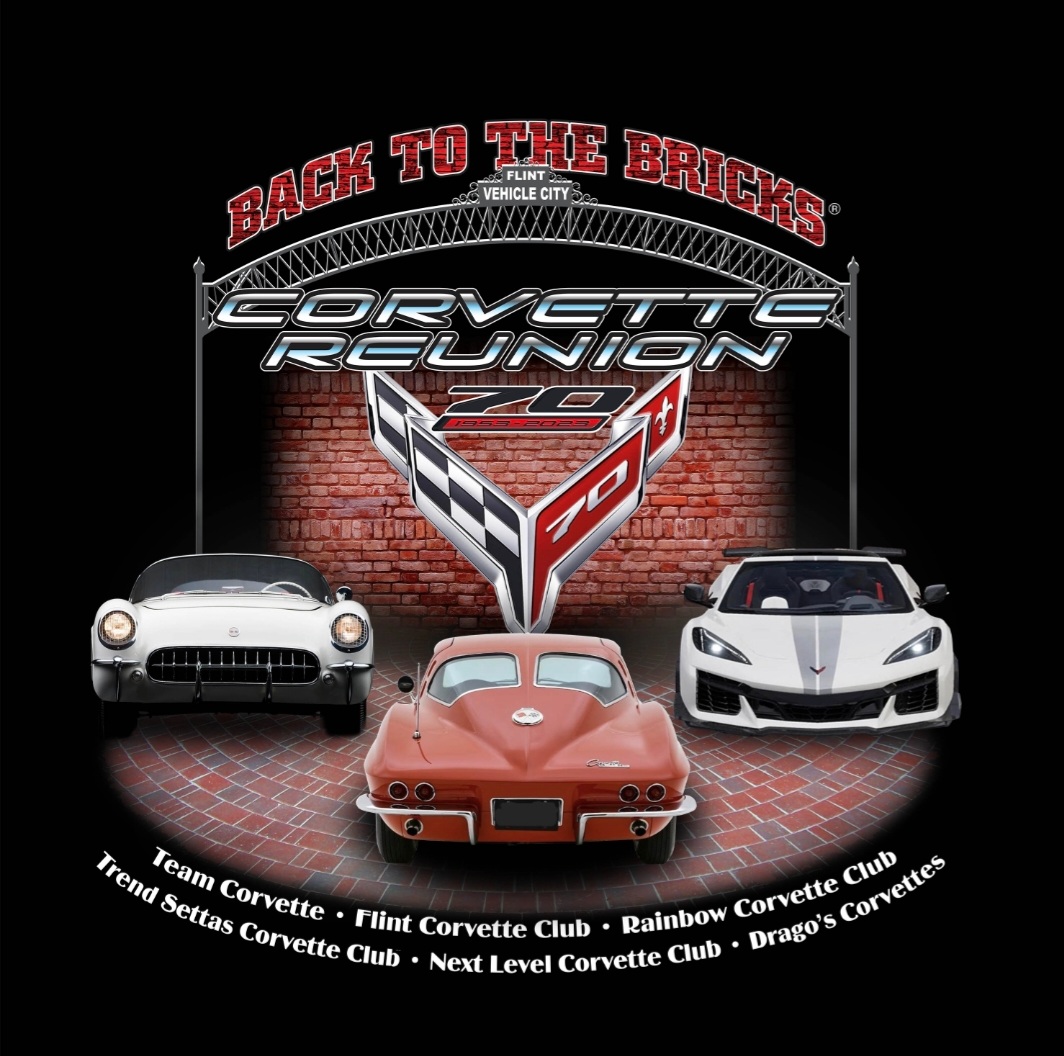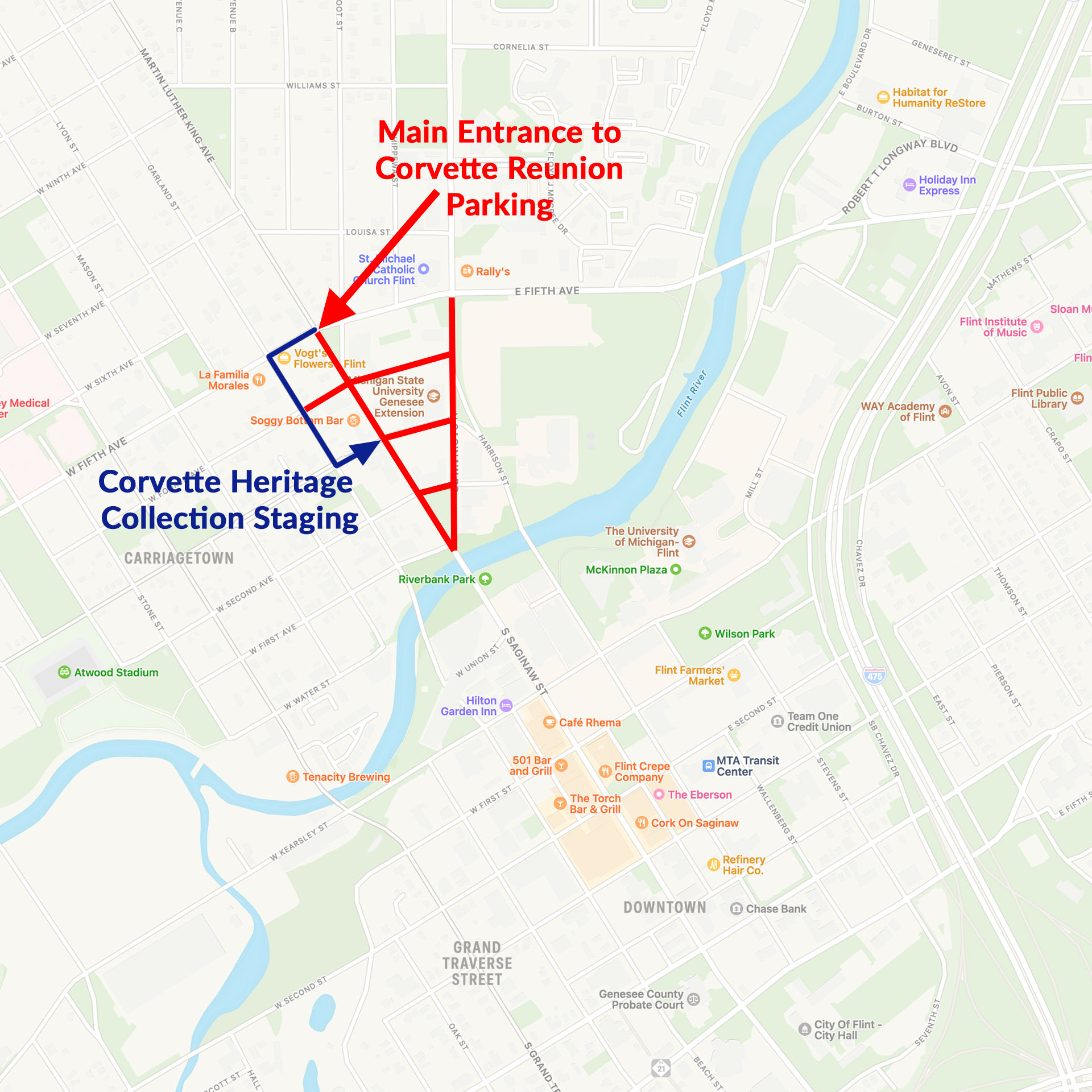 Designated Parking Areas for Corvettes
Parking is available for approximately 800 Corvettes.
Parking for the Corvette Reunion is along Martin Luther King Ave & Saginaw St from the river on the South up to 5th Ave on the North (see red highlighted area on map above).
Main Entrance to the Corvette Reunion is at the corner of 5th Ave & Martin Luther King Ave.
Chosen applicants for the Heritage Collection will travel one block West down 5th Ave to Garland St then South, then turn East on University Ave for staging (see blue arrow on map above).
Early arrivals (prior to 6AM) will be directed to the staging area on the first two blocks of Martin Luther King Ave.
We will keep you up to date on the event details by email and through our
Facebook Page
.
If you have not signed up yet…
Sign up to receive up to receive Corvette Reunion event information and special offers.
We promise not to share or sell your information. You will only receive information that is relevant to Corvette owners.
Surprises & Opportunity
Don't miss out on all the great things happening this summer, with the Corvette Race Team, Specialty Cars, Corvette Museum and much more going on.
We will do our best to keep you up to date on all the happenings!
Sign Up to be a Friend of Corvette Reunion