Find the right Corvette Reunion Committee person to contact on this page.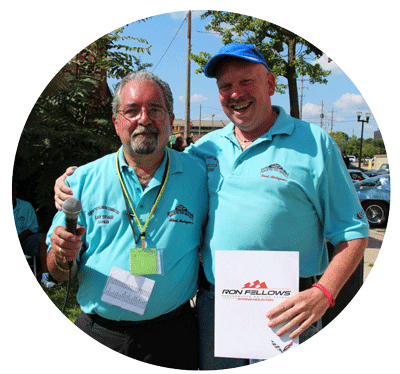 Corvette Reunion Chairman Gary Drago is the driving force to make this event happen and grow, pictured to the left holding the microphone. His committee and the many volunteers all contribute to the shows success. Pictured with Gary is Michael Lysher.
Please direct any questions to the appropriate person:
The Crew
Its all about coordination and communication. If you don't find what you are looking for on this site, contact us through the form below or send an email directly to one of the organizers.
Click on the name to send an email.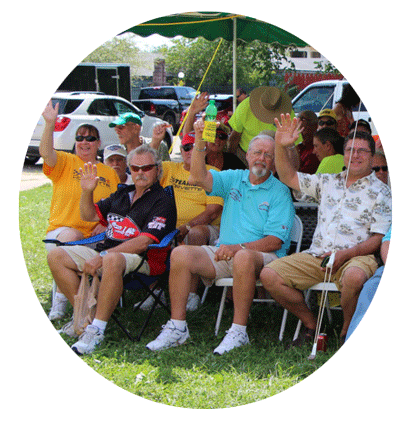 An event this large with over 900 Corvettes and their owners pouring into Flint on a Saturday morning, we have a lot to do!
Parking, 50/50 tickets, souvenir sales, awards and much more is all being coordinated by volunteers.
Please use the form below to provide your contact information. When you complete the form you will be asked to verify your email address. Simply click the verification link from the Aweber email system and then you will be confirmed on our contact list. We will email out a list of "jobs" that need filled for you to review. Thanks in advance for your help!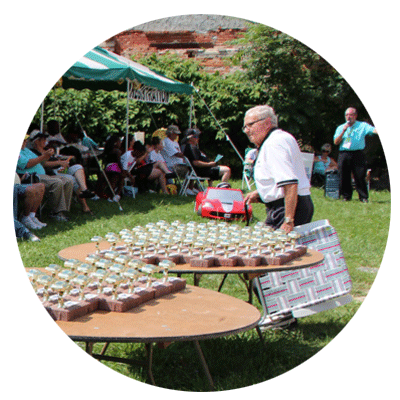 There are real expenses that go into putting on a show this large, plus a real opportunity to connect with hundreds of Corvette owners.
Contact us to learn how we might help each other with the form below:
Website Support
Thank you for visiting Corvette Reunion at Back to the Bricks. This website is maintained by Eclectic Sales & Creative Marketing, LLC and Gary Drago. If you need support, please email us at
webmaster@corvettereunionatbacktothebricks.com
. We try to respond to all support requests within 24-48 hours.