2015 Corvette Reunion
Welcome to another special year, it's 2015 and the Corvette is 62 years old. As many of you may know, the Corvette was born here in Flint, Michigan in 1953.We are very proud of that and to bring you the most exciting Corvette shows in the country.
In 2014 there were nearly 900 beautiful Corvettes from pure stock to full custom, displayed from all over the country. This year we are expecting even more.
Anyone who owns a Corvette can bring their car to the show free. You do not need to belong to a club to come and enjoy. It's free to come, free to park and free to have a fantastic day viewing thousands of fantastic vehicles throughout the Back to the Bricks event.
If you want to enter your Corvette into the judged portion of the show, there is a $20.00 fee. Go to the Hospitality tent for details.
On this site you will find a map to guide you to the entrance to Corvette parking, information about our Heritage collection, a shop to purchase T-shirts, other area Corvette shows and more. To get the latest information first, please sign up as a friend using the Friends page.
Click here to read an article about the Corvette Reunion.
Heritage Collection – A car for every year!
Seeking Original Corvettes
We are seeking stock Corvettes from each model year to be in a special Heritage Collection Showcase at Corvette Reunion 2015.
A special area will be featured at the 2015 Back to the Bricks with the goal of each year being represented.
We are super excited about the prospect of walking by over 50 years of Corvette history!
Please pass the word on and if you have such a car, please submit the information here.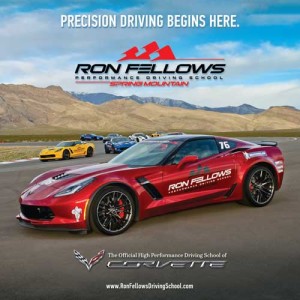 Ron Fellows Performance Driving School
To demonstrate the importance of understanding the precision engineering of your new Corvette Stingray or Z06, Chevrolet is covering at least 60 PERCENT OF YOUR 2-DAY TUITION at the Ron Fellows Performance Driving School.* For only $1,000, the 2-Day Program provides you with the opportunity to toke your driving to exhilarating new levels while learning the true on-track performance capabilities of the new Corvette.
View the full flyer with offer details – click here.